Find the boat for you
With Open Ocean Marine brokerage specialists
Personal service and support from professional marine brokers
At Open Ocean Marine, we work with you to make buying or selling your vessel stress-free.  Whether you're looking to purchase your first vessel or upgrade to something bigger, we will provide expert advice, knowledge and support to make your search or sale easy.
Over the last few years I have purchased one vessel and sold two, all of the transactions have been carried out by Sam. 
I have nothing but admiration for the integrity and professional ability of this young man and will not hesitate to recommend him to any person buying or selling a vessel.
Clive
When our 53ft Catalina lost its Captain I was faced with the emotional task of selling her. Sam Cannell came on board, removed the stress, and proved reliable, honest and very capable. Not only a good sailor, but also a good salesman.
Thank You Sam, I couldn't have done it without you.
Gillian
VIEW OUR Listings
Looking to buy the right boat for you? We have a wide range of yachts and boats available. Call us today to find out how we can help you find your next vessel.
Why sell with us?
We pride ourselves on a personal and professional approach to boat sales. We care about our customers and work hard to sell your boat for the best price possible.
News
There's always plenty going on in the marine industry and at Open Ocean. Have a look and see what we've been up too and get the latest news.
New Listings
Check out our latest listings below!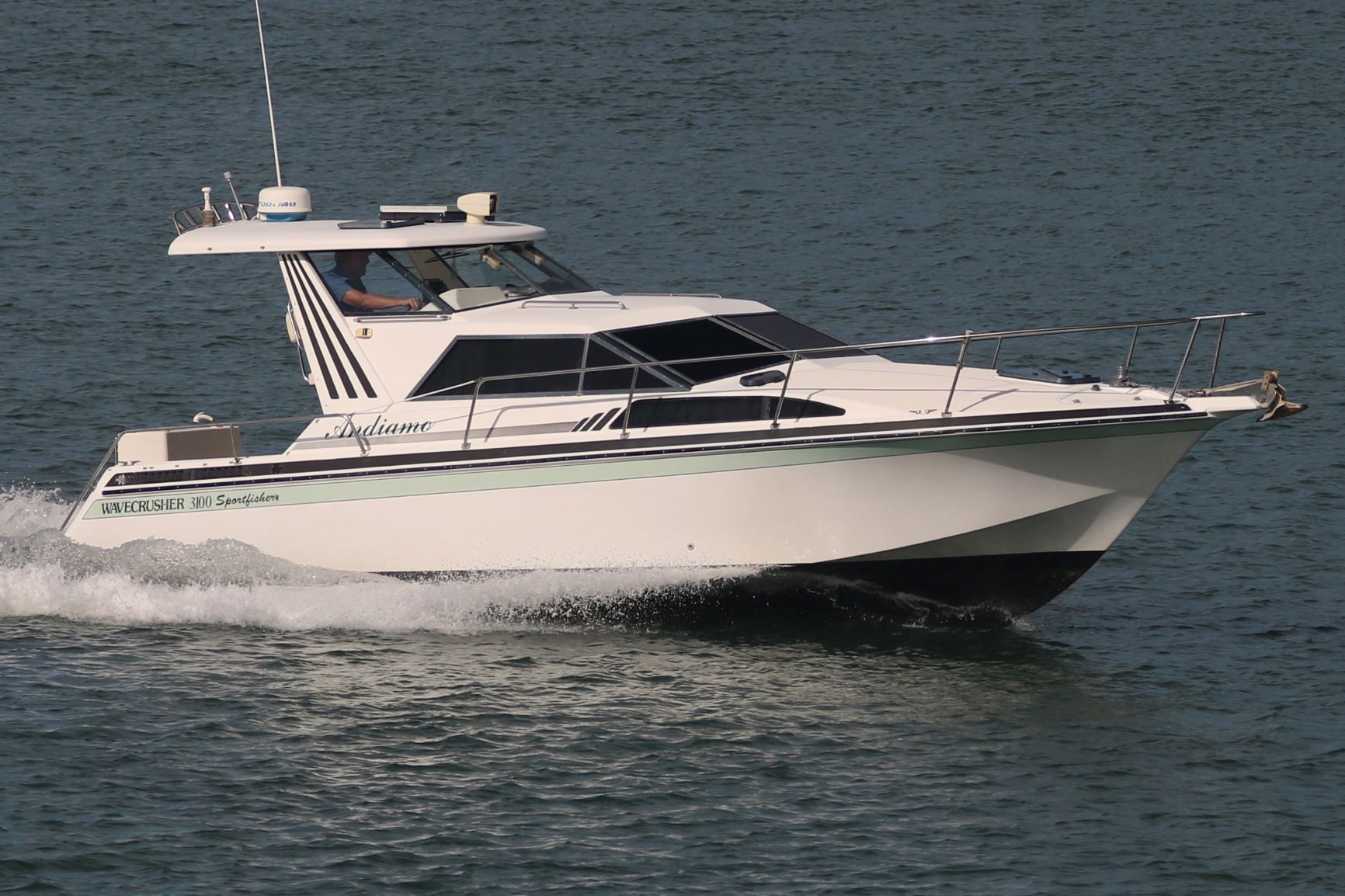 Wavecrusher, Sportfisher, 3100
$98,000
Get in touch
Whether you're looking to buy or sell, contact Open Ocean Marine today and let us help you make it happen!