Our Marine Network
We love being part of New Zealand's thriving marine industry, across Northland and beyond. Here are some of the local Northland businesses we work alongside in this world-renowned industry.
Welcome to Northland, the boating hub of New Zealand!
We are lucky to be part of an amazing boating industry in Northland, with world-renowned boat builders, designers, repairers, surveyors, painters, mechanics and more.  We also have some of the most amazing beaches and marinas in the country so there are plenty of opportunities to enjoy boating in the region. Learn more about the providers in this thriving local industry.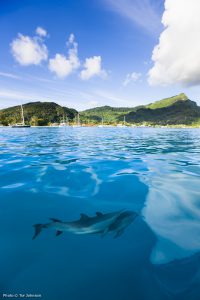 Tor Johnson Photography
Creative Imagery of our Ocean World
67-321 Kiapoko Place, Waialua, Hawaii 96791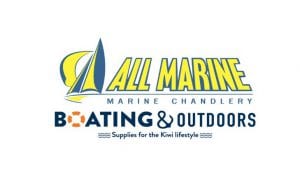 everything for yachts and motorboats
Looking for Marine Chandlery and sound advice, All Marine is your complete Marine Chandlery one-stop-shop. Two easily accessible locations in Whangarei, and on-line sales available via our website. We are Northland's first choice for marine hardware, boat safety systems, marine electrical systems and much more.
231 Port Road Whangarei Ph (09) 438-4499
52 Riverside Drive, Whangarei Ph (09) 974-8765
WHANGAREI MARINE GROUP:
The Whangarei Marine Group was set up to promote, streamline and improve the services available to international yachts visiting our unique city. Membership is open to all Whangarei marine businesses with a proven track record of quality work and service in Whangarei. Our members offer a comprehensive range of top quality and easily accessible services. Chairman, Brian Caulton, Phone: +64 9 438 2033 e-mail:  brian@whangareimarina.nz http://www.whangareimarine.co.nz
WHANGAREI MARINA:
The Marina is situated adjacent to the Town's centre, approximately 11 nautical miles inland from the harbour entrance. It is surrounded by Cafés, Restaurants, Parks, a large Playground and is a focal point for the Town. Within easy walking distance to swimming pools, supermarkets, chandlers and marine industries, it is a great destination for vessels to berth while organising work, waiting to move into boatyards or to prepare for departure from New Zealand. Pontoon berths up to 30 metres and pile moorings available. Office hours: Mon-Fri 8.30 to 16.30. Sat 10-12. Sun closed. Contact Bridge Control to open the bridge VHF Ch 18 … A:   37 QuaysideTown Basin Whangarei 0110…  Phone: +64 9 438 2033… Email info@whangareimarina.nz
Marine Surveyors and Mechanics
Please see below our directory of Marine Surveyors and Mechanics.
Open Ocean Marine Ltd makes no specific recommendations for Surveyors or Mechanics.
Ian Mason
Marine Surveyor
Contact:  0274394965
Start Your Search Today
Whether you're looking to sell or looking to buy, let Open Ocean Marine be your next port of call today!